Residential New Construction Electrical Services
If you are considering building your dream home from scratch, congratulations on this exciting journey! However, we understand that managing the various tasks and decisions involved can be a daunting challenge. That is precisely why Ehman Electrical Contractor LLC is here to assist you with our residential new construction electrical services. Our team is dedicated to ensuring that all your electrical needs are met, allowing you to concentrate on the other essential aspects of your new home with confidence and peace of mind.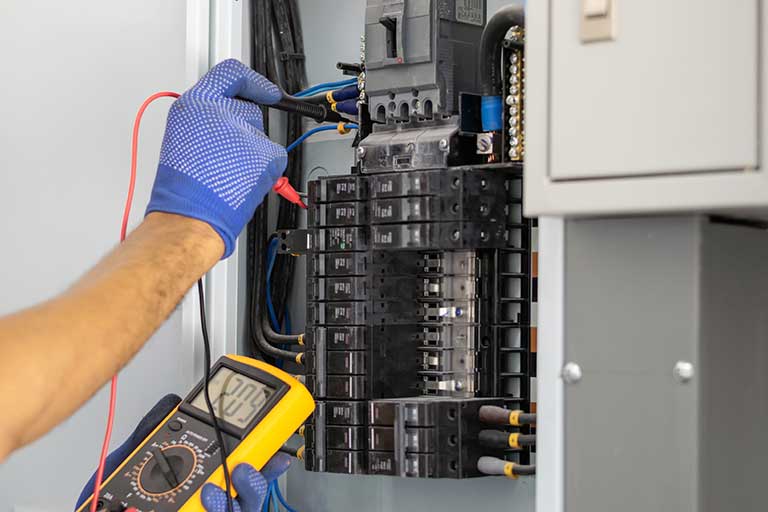 Professional Electrical Services for Your New Home
At Ehman Electrical Contractor LLC, we understand that building a new home is a significant investment, and you want everything to be perfect. That's why we offer professional electrical services for new construction. Our certified electricians have many years of experience working in Port St. Lucie, FL and the surrounding areas and are trained to understand the specific needs of our customers.
Our services include everything from initial consultations and design to installation and maintenance. We use only the best brands, including Generac, Square D, Seamons, Eaton, and Milwaukee Tools, to ensure that your electrical system is top-of-the-line and reliable. We go above and beyond expectations to deliver the best results for our clients, and we won't stop until you are satisfied with our work. We fully ensure that your residential new construction electrical needs are met.
Why Choose Ehman Electrical Contractor LLC?
Choosing the right electrical company for your new home is crucial. You need a team that you can trust to get the job done right the first time. That's why Ehman Electrical Contractor LLC is the perfect choice for your residential new construction electrical needs. Here are just a few reasons why:
Highly trained and certified electricians

High-quality workmanship

Uses only the best brands and materials

Competitive pricing

Dependable and reliable service
Contact Us Today
Don't wait until it's too late to get the electrical system of your dreams. Contact Ehman Electrical Contractor LLC today to schedule a consultation with one of our certified electricians. We will work with you every step of the way to ensure that your residential new construction electrical needs are met with professionalism and excellence. Call us at (772) 519-8646 or email us at office@ehmanelectric.com to schedule your consultation today. Don't forget to follow us on Facebook for updates and promotions!