Generator Installation Services by Ehman Electrical Contractor LLC
Ehman Electrical Contractor LLC is your go-to electrical company for high-quality generator installation services in Port St. Lucie and the surrounding areas. Our team of certified electricians has many years of experience providing dependable electrical services and solutions.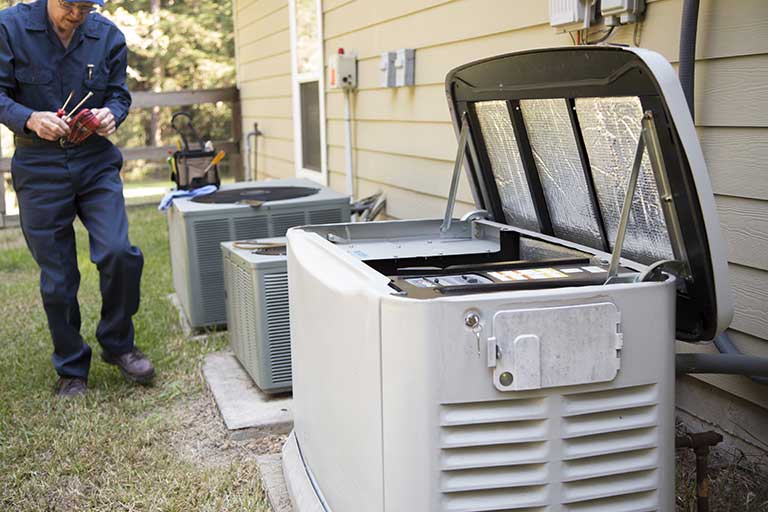 Why Choose Ehman Electrical Contractor LLC for Your Generator Installation?
At Ehman Electrical Contractor LLC, we understand the importance of having a reliable generator in your home or business. That's why we go above and beyond to ensure that our clients receive the best results possible. When you choose us for your generator installation needs, you can expect:
Highly trained and skilled electricians who understand your needs

The use of high-quality generator brands such as Generac, Square D, Seamons, Eaton, and more

Competitive pricing and transparent communication throughout the entire process

A commitment to providing excellent customer service and satisfaction
Our Generator Installation Process
When you contact Ehman Electrical Contractor LLC for your generator installation, we will first schedule a consultation to assess your needs and determine the best generator solution for you. We will then provide a detailed quote that outlines the scope of work, timeline, and pricing.
Once the quote is accepted, our team will proceed with the installation process, ensuring that everything is up to code and that the generator is functioning correctly. We will also provide you with all the necessary information on how to operate and maintain your new generator.
Contact Us for Your Generator Installation Needs
Don't let power outages leave you in the dark! Contact Ehman Electrical Contractor LLC today to schedule your generator installation. Our friendly team is ready to answer any questions you may have and provide you with a reliable and cost-effective solution. Call us at (772) 519-8646 or email us at office@ehmanelectric.com to get started. Don't forget to check out our Facebook page for updates and promotions.