Electric Remodels: Revamp Your Home or Business
Are you looking to update your home or business? Ehman Electrical Contractor LLC provides electric remodels and more in Port St. Lucie, FL and nearby areas. Our certified electricians have many years of experience serving Port St. Lucie, FL and the surrounding areas. We are committed to providing high-quality, reliable electrical services and solutions that exceed our clients' expectations.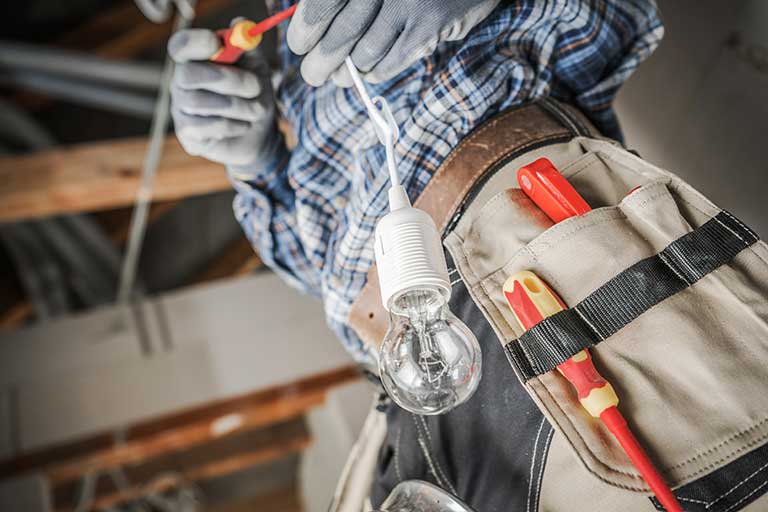 Residential and Commercial Electrical Remodeling Services
Whether you're looking to upgrade your home's lighting fixtures or add new electrical systems to your commercial property, our electric remodeling services are here to help. We understand the importance of efficient, safe, and reliable electrical systems for your home or business, and we work tirelessly to deliver the best results for our clients.
Our electric remodels include:
Updating electrical panels and wiring

Installing new lighting fixtures and electrical systems

Upgrading electrical systems for home or business additions

Replacing outdated outlets and switches
And more!
Trustworthy Electricians and Top-Quality Brands
At Ehman Electrical Contractor LLC, we understand that your time and money are valuable. That's why we only work with highly trained electricians who understand the importance of quality workmanship and customer service. We also represent top-quality brands, including Generac, Square D, Seamons, Eaton, and Milwaukee Tools, to ensure that our clients receive the best possible electrical solutions.
Contact Us
If you are seeking to upgrade your home or business with electric remodels, look no further than Ehman Electrical Contractor LLC. We offer free consultations and competitive pricing to ensure that our clients receive the best value for their investment. Contact us today at (772) 519-8646 or office@ehmanelectric.com to schedule your appointment and learn more about our electric remodeling services. Don't forget to check out our Facebook page for more information and updates!